Update on International Wire Payments
Publication Date
10/30/2018
VPF Accounts Payable processes more than 100 international wire payments per week in payments for goods or services or travel reimbursements to persons doing business with the Institute. These international wires are handled by Bank of America (MIT's bank) which is required to address the U.S. Treasury Office of Foreign Assets Control (OFAC) guidelines before processing international wire payments.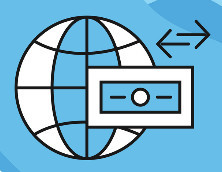 In about ten percent of these requests, Bank of America asks MIT to provide additional payee information and holds up the payment until the information request is met. The bank contacts Accounts Payable, who in turn reaches out to the person submitting the payment request (or in the case of a travel expense report, VPF Travel and Card Services) to ask for this additional information—such as the payee's full name including middle name, date of birth, citizenship, occupation, and identification number (equivalent to a U.S. Social Security number). Depending on the situation, this can hold up payment for a few hours or a few days.
 
"As the Institute increases its volume of international engagements, we see an uptick in international wire payments and thereby requests for additional information," says John Larkin, VPF Assistant Director of Financial Operations Processes and Compliance. "While these requests are routine, we want our community to know about this process, and be prepared to provide additional payee information if necessary." 
If you have questions about international wire payments, reach out to John Larkin, at 617-253-2729 or Accounts Payable staff accountant Janet Mulstay at 617-253-1349.