Right to the Source: VPF Strategic Sourcing and Contracts - Part Two
Publication Date
12/19/2019
This is the second of a four-part series highlighting collaborations between the VPF Strategic Sourcing and Contracts team and members of the MIT community. The Strategic Sourcing and Contracts teams proactively address MIT's complex purchasing needs by sourcing products and services for a wide range of education and research needs, developing and negotiating contracts, and finding solutions to complex problems. 
Part Two: Finding Creative Service Providers—and Full-Service Help
From organizing MIT Commencement to producing and documenting Institute milestone celebrations, the MIT Institute Events (IE) team knows a thing or two about tackling big projects at MIT.
 
In the time between the celebrations for MIT150 in 2011 and MIT Century in Cambridge in 2016, the IE team was faced with a complex project: to create three websites at once. The work involved converting the MIT150 website to an online archive of the Institute's Sesquicentennial Celebration, transitioning the Infinite History collection to a new online resource managed by MIT Video Productions, and building a new website to showcase the events and programs of the upcoming Century in Cambridge celebration. This three-pronged endeavor nicknamed "Project Trident," required identifying multiple creative and technical service providers—preferably those who had a proven track record at the Institute—and ones with experience creating and managing large, multifaceted websites.
 
Rebecca Tyler, manager for events and communications in Institute Events, assumed that she would need to manage every aspect of this trio of content-rich sites. When she reached out to VPF Strategic Sourcing, she was surprised to learn that VPF could provide support far beyond simply identifying qualified, pre-vetted service providers.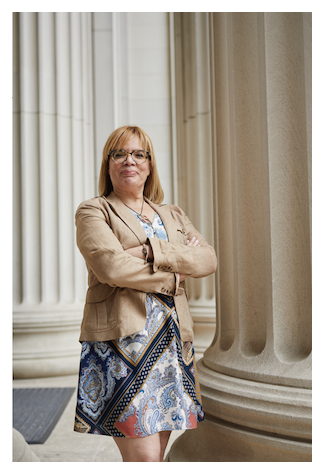 VPF's Minerva Tirado, a strategic sourcing analyst who specializes in creative and professional services—everything from web designers and developers to photographers and writers—connected the IE team with experts who were an ideal fit for the project, including a project manager. Minerva then went on to help manage the contracts and even the project logistics with team members from Institute Events and MIT Video Productions.
"VPF stepped in and said, 'We can help you set up meetings. We can write and request the RFPs for you.' I had no idea that this level of service was available," says Rebecca. "Our team's regular work was concurrent with this massive project, so we really appreciated the support from Strategic Sourcing during that time. Minerva was on all our calls. She took notes, summarized the calls, and coordinated with our project manager to identify next steps, and when there was something difficult to say, she said it."
 
The three websites were completed on time and on budget. Rebecca has continued to make use of VPF Strategic Sourcing's expertise in other areas of the department's work, including catering and accommodations for many large-scale events at MIT. "It's great for members of the MIT community to have someone else in their corner," she says.
Pictured: VPF's Minerva Tirado
Photo credit: Ken Richardson