Property Tagging Team on the Move
Publication Date
11/3/2021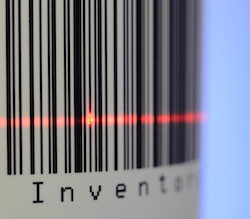 With the opening of campus this fall, the VPF Property Office has resumed the process of in-person tagging of new equipment. Team members Leo Browne, Richard Janus, John Jenkins, and Kerry Johnson are working to address the backlog of untagged equipment purchased since March 2020. Their assignment is to tag any items purchased for $3,000 or higher including capital purchases ($5,000 or higher) and computer items such as desktops, tablets, laptops, and servers ($1,000 and higher) once they are fully invoiced and paid. The team will be visiting DLCs across campus to tag equipment and will follow all MIT Covid safety protocols.
If your team prefers to not have visitors to your lab or office, you can work with the Property Office to arrange contactless tagging. If you choose the contactless option, you can follow these steps to complete the tagging process: 
Email property@mit.edu and provide a list of new equipment purchased since March 2020 that needs tagging (as described above). Include the purchase order number and the location (building number and room) for each piece of equipment.
The Property team will update its records in the eProp database and send tags to you via campus mail for you to affix to your new equipment.
Once you have tagged your equipment, take a photo of each piece of equipment showing the tag in the photo and include the equipment's serial number if possible. For example, if you have a new Apple MacBook, you can find the serial number in the About this Computer menu. Simply copy the serial number from the overview and paste it into your email.
Email property@mit.edu with photo(s) and include each item's serial number in your email.
As you purchase and receive new equipment going forward, you can continue to use this contactless system, or let the Property team know they can tag equipment in person.
  If you have questions about tagging new equipment, email property@mit.edu.