Sign up for Travel Card Alerts
Publication Date
4/16/2019
Bank of America, the bank that issues MIT's Travel Card, offers an Alerts program which helps the bank reach you in case they see unusual or suspicious activity that could result in a hold being placed on your card.
Once you sign up for the Alerts program, you can receive a phone call, email, or text message if the bank detects unusual spending. If the charges in question are yours, just confirm with the bank, and they will lift the hold on your card immediately.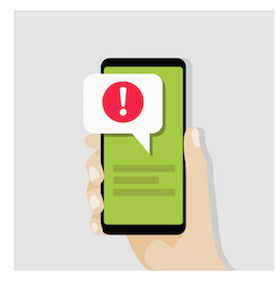 Using Alerts will cut down on the number of holds put on cards, and cause less disruption to your travel. With Alerts activated, you can handle issues with the bank directly if you like. This is especially helpful if you have an issue during evenings and weekends and need assistance right away.
Sign up through Bank of America Global Card Access site, a single point of entry that will give you easy access to a range of self-service tools for your account. For more information on these features, see the flyer that came with your card, or contact VPF Staff Accountant Kim Harmon at 617-253-8360.
As always, if you have any questions or issues that come up while traveling, contact the VPF Travel and Card Services team during business hours at 617-253-8366, Monday-Friday, 8 am to 5 pm. Contact Bank of America at 888-449-2273 inside the US or +1 509-353-6656 outside the US at all other times.
See Resolve a Decline on Your Credit Card on the VPF website for more information.