Right to the Source: VPF Strategic Sourcing and Contracts - Part Four
Publication Date
10/1/2020
Continuously Meeting the Challenge of Finding Great Temps
 
Finding the right person for the job is always a challenge. When it comes to finding temporary staffing for long- or short-term assignments, the challenge is even greater. By the time you decide to hire a temporary employee, you are often in dire need of that person's help—and you probably have no bandwidth to track down a staffing firm or explain the intricacies of what you need done.
 
To make this task easier, MIT has identified four Preferred Suppliers who can help you with your temporary staffing needs. Apex Systems, Beacon Hill Staffing Group, Hollister Staffing, and Professional Staffing Group (PSG), who each bring considerable expertise and experience to meeting the full scope of MIT's staffing needs.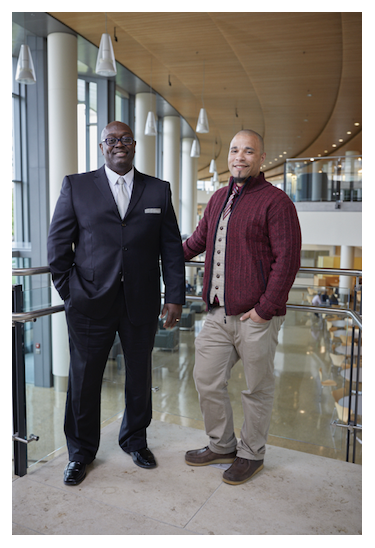 Jason Clinkscales, Senior Associate Director at the MIT Sloan School of Management oversees all administrative functions in the Management Science academic area, managing a team of 15, that provides administrative support for more than 50 faculty. In addition to his staff, Jason always has one temporary staff person on board who acts as a "floater" who can be deployed within his unit to address changing workloads and priorities. He often looks to Hollister Staffing to fill this role. "We do this primarily by creating a temporary-to-permanent position and then training our temps with that in mind," says Jason who has worked with Hollister for more than eight years. "They know what we need and always send us highly qualified people, knowing it will likely lead to a permanent hire. In addition to saving us time, Hollister partners with us, anticipates our needs, and always provides great customer service." 
 
Jason also appreciates support from VPF's strategic sourcing analyst Derek Welcome, who manages MIT's relationships with all four of MIT's Preferred temporary staffing agencies. "Derek knows how important it is for us to have the right fit, and whether I'm working with him on temporary staffing or other business services, I know I can always pick up the phone and find the right suppliers."
 
"Our Preferred temporary staffing agencies consistently find great candidates for MIT's many DLCs," says Derek. "These agencies know our culture and match people who want to work in higher education and at organizations with strong, mission-driven cultures to very specific temporary assignments across the Institute. And because these suppliers know MIT inside out, they can solve temp staffing needs quickly."
 
To learn more about MIT's preferred temporary staffing agencies—check them out on Supplier Search on the VPF website.
Photo credit: Ken Richardson