Kathleen McGrath Promoted to Director of Financial Operations
Publication Date
6/21/2019
Kathleen (Kathy) McGrath has been named VPF's new Director of Financial Operations, effective July 16, following Gerry O'Toole's retirement from MIT.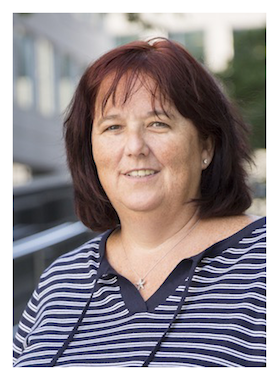 Kathy has served as an Assistant Director of Financial Operations since 2016, overseeing Travel and Card Services, Procurement Operations, and more recently, the Accounts Payable team. With this promotion, Kathy will now lead all VPF Financial Operations units, adding HR/Payroll, Merchant Services, and Financial Systems to her roster.
 
"Kathy brings the perfect skill set and background to her new role," Vice President for Finance Glen Shor said in an email announcing her appointment. "She is well known and highly respected inside and outside of VPF for her keen ability to lead and manage operational teams, extraordinary work ethic, creative problem-solving skills, commitment to customer service, and robust engagement with our community."
 
Kathy has helped lead the implementation of many systems in use at VPF today, including a request tracker and email response system, the Concur Travel booking and expense reporting tool, and Coupa, the platform underlying Buy-to-Pay (B2P). She has worked closely with VPF leadership and teams on the creation of the B2P Contact Center and the introduction of the Amazon Business Account for ProCard purchases.
 
"As I move into this new role, I want to focus on continually enhancing our level of service to MIT's departments, labs, and centers," says Kathy. "At the same time, I want to provide growth opportunities for our staff, to learn new tools, develop new skills, and work across our business units. We have many more tools to automate processes and create efficiencies than we did when I arrived at VPF in 2007, which in turn gives us more bandwidth to address community needs through more training, more listening, and more outreach."
 
Prior to joining MIT, Kathy spent twenty-six years in the banking industry. She held senior operations positions at Fleet Boston Financial and joined Bank of America as an assistant vice president and manager of liability risk management.