How to Buy a Used Computer or Phone from the Institute
Publication Date
6/1/2017
As a member of the MIT community, you can buy a used laptop, desktop computer, tablet, or smartphone from the Institute. Purchasing surplus equipment is a great way to save money and put good equipment to use while reducing the cost to MIT for disposal of computing devices.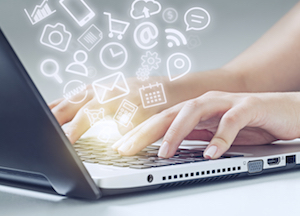 If you want to purchase specific used equipment, you must first get written approval from your DLC. You can submit a formal request along with the DLC approval to Erin George, senior staff accountant in the VPF Property Office. The request should include the MIT asset tag number (MIT-0501208 for example) or a description of the make/model/serial number of the equipment. Please note that government-owned equipment and some private sponsored equipment cannot be purchased through MIT.
 
Property Office staff will verify that MIT has clear title to the equipment, and send you an estimate of its fair market value. Any purchase of equipment is subject to Massachusetts sales tax (6.25%). Once you know the cost with tax, send a check made out to MIT for the full amount and send to the Property Office (NE49-3000). Property Office staff will deactivate the equipment in the eProp database, and send you a deactivation tag and receipt.
 
Departments are responsible for removing all files and software from the drive before releasing equipment to an employee. The device will retain its most recent operating system. Once you purchase a device, please remember that MIT does not provide service or support. All equipment is sold "as is."
 
Please contact the Property Office if you have any questions about buying a used device.