Changes to Travel Policy
Publication Date
6/1/2018
MIT recently revised its travel policy in an effort to address the challenges and rigors of international and complex domestic travel schedules.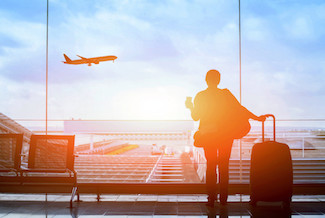 MIT's amended travel policy Section 3.03 now allows Business Class travel for all international flights excluding Canada, and for travel within the U.S. or to Canada where the flying time for multiple legs of a trip (one way) totals more than 6 hours. First Class travel is permitted only when Business Class service is not offered.
As participation in the Institute's global engagements and relationships increases, this policy change recognizes the need to provide more flexibility and to reduce the wear and tear on members of our community traveling on MIT business.
If you have questions about the policy, please contact VPF Travel and Card Services or call 617-253-8366.