Your Partner in Travel
Publication Date
7/30/2017
When online travel sites arrived on the scene, travelers flocked to them to book their own leisure and business travel. With more and more travelers using these sites to search for deals, compare options, and book air and hotel reservations, industry watchers predicted travel agencies would become extinct, their services seeming irrelevant or unnecessary. However, as the travel industry shakes out after two decades of disruption—brought on by technology and the effects of a deep recession—travel agencies today are seeing a significant uptick in business. In fact, some people now consider travel agents more valuable than ever, not so much for what they do, but for what they know. And they know a lot.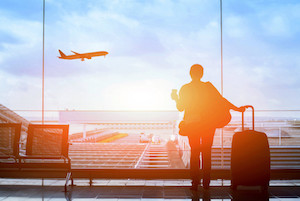 Strategic Sourcing's Pam O'Neil maintains MIT's relationship with the Institute's preferred travel agency, The Travel Collaborative (TTC) and offers these key reasons why booking your MIT-related travel with TTC—no matter how short or extensive your trip—is a good idea.
 
"First and foremost, you should consider these agents as your trusted partner and advocate," says Pam. "Agents look out for your interests [and the Institute's] and book the best fares, can plan routes for complicated travel, reliably recommend major hotel chains or small boutique hotels, and know ground transportation options in airports around the world. If you need to change your itinerary or if your flight is canceled due to a snowstorm, an agent can help get you rebooked while the rest of the pack is running to get in line. Most importantly, they can help out if you have a problem or an emergency on your trip, and are available 24 hours a day."
 
Both agencies will set up a travel profile for you, and then, for example, know you are a "window person" or that you would rather fly through Atlanta than Chicago if you can't get a direct flight to Los Angeles. If you book through The Travel Collaborative, your itinerary will automatically be uploaded to Concur, MIT's travel booking and expense reporting tool, saving you a few steps in the expense reporting process.
 
MIT supports Concur Mobile and TripIt Pro, the mobile apps connected to Concur (and free to MIT travelers). Pam recently attended the Global Business Travel Association Conference in Boston where she saw the latest in travel technologies. "Online apps are rapidly advancing, as they use artificial intelligence to 'learn' from your habits and patterns and therefore become 'smarter' as they serve your specific travel needs. They can be your best friend on the road." Still, she encourages travelers to consider working with an agency when booking complex travel for MIT. "Booking with an agent and having these or other apps on your phone is really the best of both worlds."
 
"Many people establish a relationship with a particular agent and then work with them for personal travel and family vacations too," says Pam. "Our two preferred travel agencies stay on top of security procedures and regulations and can give you the most up-to-date advice on changing policies around carry-ons and other gate and boarding issues. As travel becomes more and more complicated, working with travel professionals who know how to navigate multiple systems can save you a lot of time and hassle."
 
Need more information?  Follow this link to The Travel Collaborative on VPF's Supplier Search.