What a Meal
Publication Date
9/12/2019
VPF Strategic Sourcing has secured discounts for MIT students, staff, and faculty at five local restaurants. These everyday discounts are available for eating in or take out at Bertucci's on Main Street, Sumiao Hunan Kitchen and Fuji at Kendall (both on Third Street), and Mamaleh's Deli and The Friendly Toast located in the One Kendall Square complex at 15 Hampshire Street.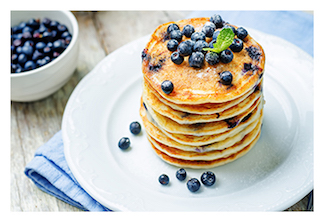 Whether you are on the lookout for a scallion pancake or a stack blueberry pancakes, crab Rangoon or crab cakes, miso, minestrone, or matzah ball soup, head out to one of these neighborhood eateries and enjoy great a meal and a discount too. All you need to do is show your valid MIT ID to receive discounts on meals. And if you are planning an office event, note that a few of these local restaurants offer discounts on catering too.
See Discounts at Local Restaurants for the MIT Community on the VPF website for details.