VPF's New Director of Budget and Financial Analysis
Publication Date
1/26/2018
Rich Crook has been promoted to Director of Budget and Financial Analysis (B&FA) following a year serving as Assistant Director of this VPF business unit. In his new role, Rich will lead a six-person team charged with administering the annual budget process for the Institute and providing financial information and analysis to MIT's senior leadership.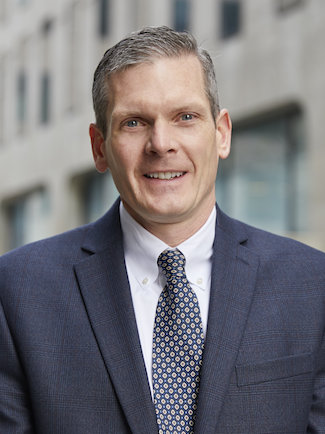 Rich joined VPF in 2016 from the John A. Paulson School of Engineering and Applied Sciences at Harvard University, where he served as Assistant Director of Financial Planning and Analysis. Prior to his work at Harvard, Rich held financial analysis and planning positions at an array of industry giants including Nokia Corporation, Clean Harbors Environmental Services, and Fairchild Semiconductor Corporation."Rich's deep professional experience, highly collaborative style, strong service ethic, and commitment to continuously enhancing budgeting and reporting make him the perfect choice to oversee the B&FA team," said Vice President for Finance Glen Shor in an email announcing Rich's promotion, which took effect on December 18.
 
No stranger to an engineering environment, Rich's career in finance has spanned engineering disciplines of supply chain management, semiconductor manufacturing, chemical engineering, and mapping and navigation systems.
 
"The most exciting aspect of finance for me is to serve as a business partner and resource to help innovative and creative teams achieve their goals," says Rich. "I love working in environments where, once I understand a team's challenges, I can help deliver the financial mechanisms that can make those goals a reality."
 
"As director of B&FA, my goals are to strengthen our team's relationships with the Institute's DLCs and to explore new financial tools that will enable us to make our systems more efficient and our financials more transparent. I am fortunate to work with a strong team of finance professionals, and I look forward to supporting each of them in their career growth and development."
 
Rich holds a BA in Economics and Administrative Science from Colby College and an MBA from Cornell University.