VPF Launches New Purchasing Program with Amazon Business
Publication Date
10/1/2018
In response to community feedback during the Buy-to-Pay (B2P) rollout and analysis of MIT purchases from Amazon, VPF has launched a new Institute-wide Amazon Business Account.
The new MIT Amazon Business Account is now available for making purchases on behalf of MIT with the Procurement Card (ProCard).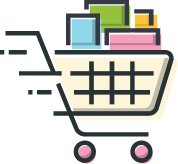 There are many benefits to the new MIT Amazon Business Account, including:
Free Shipping:

ProCard shoppers will receive unlimited

free two-day shipping

on eligible Amazon Prime items

No Prime Membership Fee:

All DLCs that have individual Amazon Prime business accounts will no longer need to pay the annual $119 membership fee and, if eligible, will automatically receive a prorated refund once registered for MIT's Amazon Business Account

Sales Tax Exemptions:

MIT's sales tax exemption will automatically be applied to all purchases from states where

MIT has active sales tax exemptions

(currently 30 states)

Shopping Made Easy

: ProCard shoppers will have access to business pricing for more than six million items available from Amazon and Amazon's 75,000 affiliated business sellers, and tools to make price comparisons easy
By early next year, the MIT Amazon Business Account will be integrated into our Buy-to-Pay (B2P) system, enabling MIT community members to access the Amazon catalog in B2P and make purchases via a requisition/purchase order, as they would from any other B2P catalog.
For more information on setting up an account to make MIT purchases with the ProCard, please refer to the MIT Amazon Business Account FAQs.