Take a Seat
Publication Date
6/21/2019
If you are planning to purchase new chairs for your office, you can check out a variety of office chair options at VPF before making your purchase decision. VPF has a selection of chairs from our Preferred Suppliers available in NE49 for you to try out.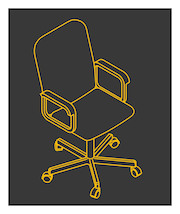 Make an appointment with VPF Procurement Operations buyer Sheila Kisich at 617-253-8484 to take an office chair for a test drive.
Then, contact Stephen Newman, project manager on the MIT Facilities Campus Construction team, to discuss products, pricing, and recommendations. You can reach Stephen at sfnewman@mit.edu or 617-258-8373.