Takara Bio Is a New MIT Preferred Supplier
Publication Date
12/19/2019
Laboratory supply firm Takara Bio has signed on as an MIT Preferred Supplier. The Takara punchout catalog is also available in Buy-to-Pay (B2P).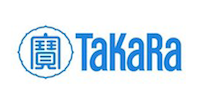 Takara Bio provides kits, reagents, instruments, and services that help researchers explore questions about gene discovery, regulation, and function. Through acquisitions, its three main product brands are Clontech, Takara and Cellartis.
You can find information on Takara Bio in the Laboratory Products and Services commodity inVPF's Supplier Search. Questions? Contact Alexander Gill, VPF Manager of Strategic Sourcing, at 617-253-8268.