Submitting an Invoice Through an Online Portal? Contact VPF First!
Publication Date
2/24/2020
If your sponsors or customers require you to submit invoices for payment to MIT via an online portal (e.g., Ariba, Transcepta, or a company-specific portal), you should contact VPF's Barbara Nickerson at billing-issues@mit.edu before creating a login or setting up an invoice.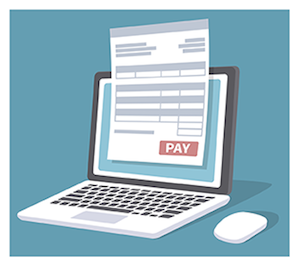 Barbara can guide you through the process and ensure there are no preexisting MIT logins or accounts with that particular entity. If there is an existing MIT account with the company you are invoicing, she can help set you up within the portal to establish an invoicing process for your DLC—as a dual login can create complications and delays in invoicing and receiving payment.
 
While these company portals are designed to cut down on paper use and create a fully electronic process for billing and paying, the companies will recognize MIT as a payee, but cannot always recognize an individual MIT department, lab, or center as a separate payee.
 
You can find an overview of the billing process on the VPF website. Reach out to VPF with any questions on invoicing on behalf of MIT.
 
Questions? Contact Barbara Nickerson at 617-253-2760.