Semimonthly Pay Schedule
MIT increased its pay frequency for faculty, salaried staff, graduate students, and fellows—transitioning from a monthly to a semimonthly schedule in April 2018.  
With this change, half of the monthly amount is paid earlier than in the monthly schedule. There are two pay dates per month—on the 15th of the month and on the last day of the month. If either falls on a weekend or holiday, the pay date is the business day that precedes that weekend or holiday.
 
Pay for April 2018 was divided into two payments—Friday, April 13, and Monday, April 30.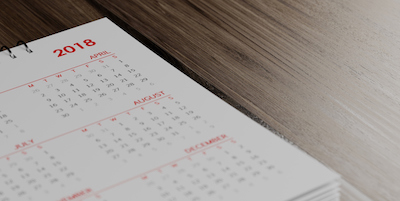 There is no change to total monthly pay, tax withholdings, or benefit deductions. Current payroll withholdings and deductions are evenly divided between the two semimonthly pay periods, except for Commuter Rail and Vanpool deductions, and payments to the MIT Educational Loan Program, which are deducted at the end of the month only.
 
Please note that semimonthly pay (twice monthly) is not the same as biweekly pay (every two weeks). The transition to semimonthly pay results in 24 pay dates per year.
This change does not affect those who are paid weekly.
 
 
If you have additional questions about the transition, please email payroll@mit.edu.