Remi Signs on as an MIT Preferred Supplier
Publication Date
4/16/2019
Remi, an Equipment Maintenance management program company, is now an MIT Preferred Supplier.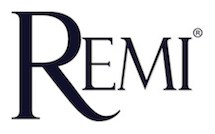 Remi consolidates existing equipment service contracts and extended warranties and manages coverage and service for them all, serving as a single point of contact for your service contracts. Equipment types covered include general office equipment, security and communications, IT, research and lab equipment, and medical and imaging. You can find information on Remi in the Maintenance, Repair, & Operations (MRO) commodity in VPF's Supplier Search.
Questions? Contact Jim Bagley, VPF Strategic Sourcing Analyst, at 617-324-8162.