Recording FY20 Gifts: Deadlines and Guidance During Remote Work
Publication Date
6/2/2020
June is traditionally a busy month for the Office of the Recording Secretary (RSO) and the Alumni Association (AA) Office of Records, as many donors make gifts to their reunion and class funds, make payments on pledges or make new gifts to a particular fund or initiative.
 
With a reduced campus access plan in place under COVID-19 guidelines, the RSO and AA Office of Records have moved primarily to remote gift processing operations, and as such, these teams ask you to encourage donors to make their gifts to MIT electronically, via credit card at the Giving to MIT site, or via ACH or wire transfer.
 
Be sure to meet the end of fiscal year gift recording deadlines to ensure gifts are credited and can be counted in Fiscal Year 2020 giving totals. See How to Submit 2020 End-of-Fiscal-Year Gifts for deadlines and instructions.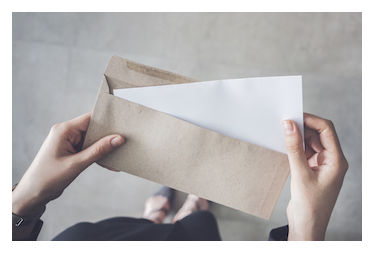 Processing Checks
 
We realize that some donors will make payments by check. The RSO and AA teams offer the following instructions for check payments:
If your donor has not yet mailed a payment, please ask that checks be mailed directly to:
MIT Gift Operations
77 Massachusetts Avenue, W98
Cambridge, MA 02139 
 
By using MIT's official mailing address (and not 600 Memorial Drive) MIT Mail Services will receive all payments and deliver them to W98 whether or not someone is available to accept them at the door. There are also newly installed secure mailboxes at the front and back entrances of W98 for direct deliveries of U.S. mail, UPS, and FedEx deliveries.
 
If your office receives a check from a donor, send it to the RSO (W98-300) via campus mail. Please provide as much detail as possible about the gift, including donor name, amount of the gift, date received, the mailing envelope from the U.S. mail or delivery service (to verify the postmark), and include any correspondence from the donor. You may also have someone from your department drop the check into the secured mailboxes mentioned above. If you choose to do this, send an email to recsec@mit.edu and alumnirecords@mit.edu with information on the gift(s).
 
A few members of our staff are authorized to go to W98 on a regular (but not daily) schedule to collect the mail and deposit checks. However, DLCs and donors should expect a delay in check processing times due to these changes in operations.
 
Accepting Gifts via Credit Card
 
If you receive a gift form from a donor with credit card information or if you are speaking to a donor who wishes to make a gift via credit card, contact Sarah Hendrick at 617-253-8246 for processing. Please do not send credit card information to us via email or campus mail and do not ask donors to email or fax credit card information.
 
Contact the Office of the Recording Secretary at 617-253-5048 or the Alumni Association Office of Records at 617-253-8270 if you need assistance.