On Board with the MIT Women's League
Publication Date
8/1/2018
VPF's Pam Schickling Buckley was recently elected Treasurer of the MIT Women's League, a social and service organization that fosters connections between women associated with MIT.
 
Founded in 1913 by Alice Maclaurin, wife of MIT's sixth president, Richard C. Maclaurin, the Women's League has grown into a multifaceted and multicultural organization, deeply engaged in the life of the Institute. Each year, the League sponsors a wide range of programs and events including lectures on world affairs, current events, and health and wellness, offers English classes for non-native speakers, and hosts a newcomers' reception every fall in Gray House.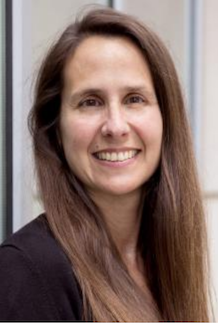 As Treasurer, Pam, who is VPF's Senior Director of Practice and Process Improvement, will serve on the Executive Board for a two-year term. "There are many aspects to the Women's League and ways to get involved," says Pam, who appreciates the League's welcoming spirit. "When I was an administrative officer, I often brought new staff to the Gray House reception to introduce them to the amazing community of women at MIT. I am honored to serve as Treasurer and look forward to supporting the Women's League and its service to the Institute."   
 
In addition to programs and events, the League oversees the MIT Furniture Exchange and underwrites and awards named scholarships and fellowships to MIT students.
 
Membership to the MIT Women's League is free and open to all in the MIT community.