New VPF Website Tool: Preferred and Internal Supplier Search
Publication Date
3/17/2017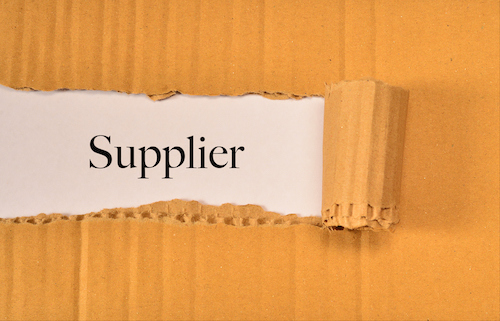 Need lab supplies? A banner printed for an event? Or maybe you need to hire a temporary employee?  
 
The Preferred and Internal Supplier Search tool is now integrated into the VPF website, giving you quick and easy access to the right supplier for your needs. Its new location—a direct link from the black bar at the top of every page on the VPF website—provides enhanced search capabilities and easy access to related VPF policies, processes, and forms. This new tool delivers a seamless, all-in-one-place search experience and is updated regularly with new information on suppliers and discounts.
Once you are on the Preferred and Internal Supplier Search page, you can search by:
Preferred Supplier – These suppliers have multi-year contracts in place with MIT that feature negotiated pricing, and terms and conditions favorable to MIT.
Internal Provider – These MIT departments provide goods or services to other departments within MIT for a fee.
Commodity – Use the drop-down tool to search for Airlines, Furniture, Catering, and more than a dozen other commodities.
Small/Disadvantaged – VPF is committed to helping you find suppliers that fit a range of criteria for small and disadvantaged businesses, including women-owned, minority-owned, and service-disabled veteran-owned. Use the drop-down tool to search.
Sustainable – You can also search for suppliers who have sustainable business practices, such as caterers who use biodegradable or reusable flatware, or those who work with local food banks to distribute leftover food.
Keyword (new feature) – You can now search by keyword, such as "bus" for Peter Pan or "cylinder" for Airgas.
From your results, view the supplier profile pages for detailed MIT discount information, purchase methods, supplier and VPF contacts, related links and tools, and helpful tips.
 
The new Supplier page lets you easily search and browse trusted suppliers—but as always, you can contact VPF Strategic Sourcing or Procurement Operations for more detailed or hands-on assistance with your purchase.