Mobile Apps for Travelers
Publication Date
5/20/2016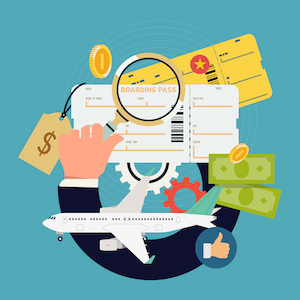 Would you like to take a picture of your travel receipts and have them automatically go to your Concur profile? How about getting immediate updates such as flight delays/cancellations and alternate flights with available seats while you're traveling? These are two of the things you can do using the Concur Mobile and TripIt Pro apps.
With Concur Mobile, you can book travel, manage your itinerary, and do your expense report with receipt images. (Save your paper receipt in case of an audit.) In addition to itinerary management, TripIt provides alerts and updates, alternate flights, and gate information. Are you eligible for a refund? TripIt will alert you. If you choose, your itinerary changes can be automatically communicated to your designated colleagues and/or family.
Concur Mobile and TripIt Pro are available to MIT travelers at no charge. To download Concur Mobile, go to your Profile Settings in Concur on your desktop or laptop. Click on Profile/Profile Settings/Mobile Registration. Send the link and the company code to your smartphone and download Concur Mobile. From Concur Mobile you can download TripIt Pro.
Contact Paul Andersen at pander@mit.edu or 617-253-2753 if you have questions or need assistance.