MIT Negotiated Hotel Rates for 2019
Publication Date
4/16/2019
VPF Strategic Sourcing has negotiated discount rates for MIT with a dozen Cambridge and Boston hotels, including three hotels in Kendall Square.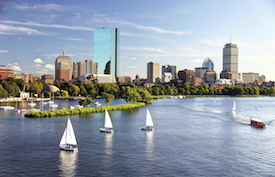 These rates are transient rates — hospitality speak for short stays for nine or fewer rooms — and are subject to availability. A complete list of hotels with 2019 rates, blackout dates, and MIT discount codes is available on the VPF website. For more information on each hotel, click on the hotel name to see its page on Supplier Search.
Note these rates are not for booking blocks of rooms for events. If you do need to book or hold blocks of rooms, contact the account manager referenced on the hotel's page in Supplier Search.
Members of the MIT community can ask for the MIT rates for personal bookings too.
Questions? Contact VPF's Strategic Sourcing Analyst Jessica Tam, who specializes in travel, catering/events, hotels, and transportation, at 617-253-2756.