Meet The Travel Collaborative: MIT's Preferred Travel Agency
Publication Date
6/21/2019
MIT community members are encouraged to book their travel through The Travel Collaborative (TTC), a full-service travel agency. As MIT's Preferred Travel Agency, TTC is able to provide special, negotiated rates on airfare, hotels, and ground transportation to MIT travelers.
Additionally, TTC is connected to Concur, MIT's online travel booking and expense reporting tool that makes it easy to find the lowest available fares, track and report itineraries and expenses, and sign up for automatic travel alerts. When you reserve your flight using Concur, TTC will automatically issue you an electronic ticket. As a reminder, if you are using a departmental MIT Travel Card, you must book through TTC.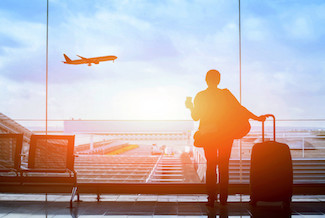 Please note that while MIT travelers always have the option of booking through agencies other than TTC, they will not receive MIT's special rates.
 
Jessica Tam, VPF Strategic Sourcing Analyst for Travel and Hospitality, will host an information session with The Travel Collaborative on Tuesday, July 9, 10–11 am, in the Grand Cayman Conference Room, NE49-3000. Members of the MIT community are invited to attend to ask travel-related questions and meet a representative from TTC.
 
Please feel free to contact Jessica Tam at jtam@mit.edu or 617-253-2756 with questions, or to be introduced to a designated Travel Collaborative agent.