Make it Count in FY 2019: Recording End-of-Fiscal-Year Gifts to the Institute
Publication Date
6/21/2019
The month of June brings thousands of alumni and guests to campus to celebrate and reconnect during a busy week of activities, receptions, and outings. Many of MIT's alums also make gifts to the Institute in June—in the form of gifts to their class funds, payments on pledges, or new gifts to a particular fund or initiative—all of which makes for a busy end of the fiscal year for recording gifts.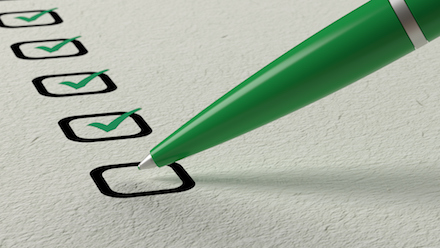 As you communicate with donors or directly receive gifts, the Office of the Recording Secretary (RSO) at VPF asks that you meet the gift recording deadlines to ensure gifts are credited and can be counted in Fiscal Year 2019 giving totals.
 
See How to Submit 2019 End-of-Fiscal-Year Gifts for deadlines and instructions.
Keep in mind:
When sending gifts and/or gift information to the RSO, please provide as much detail as possible about the gift, including donor name, amount of the gift, date received, the mailing envelope (from USPS or delivery service) to verify postmark, and any correspondence from the donor.

 

Please remember that cash gifts, checks, or gift forms with credit card numbers should be hand-delivered to

 

W98. Credit card information should not be sent through campus mail, emailed, or faxed. 
Contact the Office of the Recording Secretary at 617-253-5048 or the Alumni Association Office of Records at 617-253-8270 if you need assistance. Please note during the first week of July, these offices will be open and staffed to receive gifts and answer questions on Monday-Wednesday, July 1-3, and on Friday, July 5.