Insuring Your Shipments of MIT Materials
Publication Date
10/1/2020
The VPF Office of Insurance purchases insurance to cover the shipments of MIT-owned goods and equipment against loss, theft, damage, and destruction during transit and shares these reminders and new requirements for insurance coverage.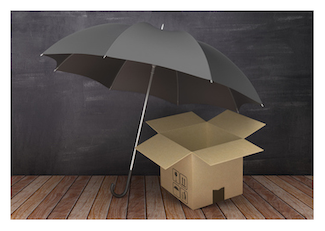 MIT's research labs and other DLCs often ship and receive materials and equipment to support research and operations. This can involve shipments to/from both domestic and international destinations. When you ship internationally you need to understand export control restrictions and requirements, regulations governing the transport of hazardous materials, and address shipping insurance, all to facilitate the safe and legal transit of MIT goods, materials, and equipment.
 
A New Requirement for International Shipments
 
For any single international shipment valued at more than $250,000—shipped to or from an MIT DLC—the shipper or receiver must now report the shipment at least five business days in advance of shipping via the Shipping Insurance Form on the Office of Insurance website. If you do not report these shipments, the built-in coverage that you have from MIT could be voided and/or incur an additional deductible—the cost of which would be borne by the DLC.
 
Depending on the nature of the shipment, you may be asked by Chubb, MIT's international shipping insurer, to address packing recommendations, or allow a virtual inspection of the shipped items.
 
Shipments valued at more than $500,000 will require additional insurance underwriting and may result in a separate premium payment, which will be charged to the shipping or receiving DLC.
 
Domestic Shipments
 
Domestic shipments are insured by MIT and are not subject to additional premiums. The Office of Insurance reminds DLCs they should never purchase insurance directly from freight carriers.
 
Any single domestic shipment valued at $250,000 or less should be reported via the Shipping Insurance Form. Claims on domestic shipments are subject to a $2,500 deductible, which will be charged to the shipping or receiving DLC.
 
If you have questions on shipping insurance, contact Sarah Brown, Risk and Insurance Analyst in the VPF Office of Insurance at 617-324-5031.