Help for Canceled Travel and Event Contracts
Publication Date
6/14/2021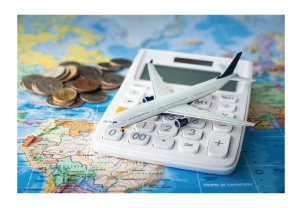 Last spring all MIT events and travel were abruptly canceled due to the COVID-19 pandemic. As our campus shut down in those first confusing weeks, many DLCs sought refunds for airline tickets and for deposits they had made on contracts with hotels and suppliers of event-related goods and services. Members of our community tried to negotiate with travel, catering, and events suppliers and found refund policies changed frequently as the suppliers themselves were reeling from the volume of cancellation and refund requests.
 
The VPF Strategic Sourcing and Contracts team stepped in to help members of the community cancel, receive refunds, obtain credits, or postpone these bookings. "Throughout this past year, this team secured more than $4.1 million in cost avoidance for the Institute's DLCs by renegotiating contracts and leveraging many of our supplier relationships to address this unprecedented situation," reports Christina Lo, VPF Director of Strategic Sourcing and Contracts.
 
"Jessica Tam, our Strategic Sourcing Analyst for travel and hospitality, and Senior Contract Administrators Brion McAlarney and Allison Stepp worked under tight turnaround times, and came up with creative solutions to address many of these challenging situations across all affected sectors—from airlines, hotels, and ground transportation, to tent rentals, restaurants, and event registration software," she says.
 
As you look to the fall and the gradual return to campus activities, contact VPF Strategic Sourcing and Contracts when planning new events or travel. These teams can help as you resume your bookings and business with MIT's travel and event suppliers.