Getting Invoices in Shipshape
Publication Date
6/14/2021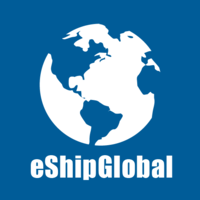 MIT shipping vendor eShip Global is making a small but significant change to how it invoices MIT for shipping services. This change only affects the contents of the SAP invoice reference field for eShip Global transactions. There are no technical or process changes.
Previously, users would see a nine-digit transaction order number in the SAP invoice reference field; now users will see a fifteen-digit number, the same nine-digit transaction order number followed by a dash and six additional identifying digits. The extra digits will allow VPF Accounts Payable and eShip Global to better reconcile invoice payments. This change will appear in the invoice reference field in multiple areas—on the SAP financial document, the Detailed Transaction Report (DTR), and in the data warehouse (as invoice documents are extracted to the warehouse).
Most importantly, this change will help reduce late payments to eShip while continuing to provide the key information individual DLCs need to track their specific shipments. For questions about this change, please contact Timothy Trabucco, VPF Senior Staff Accountant in Accounts Payable.