Fiscal Year 2019 Closing Schedule
Publication Date
4/23/2019
The 2019 fiscal year-end closing process is underway. See FY 19 Year-End Close Schedule for details.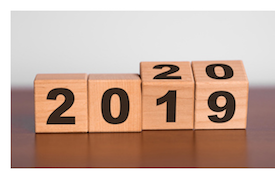 Members of VPF's Financial Accounting and Reporting (FAR) team and Budget and Financial Analysis (B&FA) team will hold Year-End Closing Workshops on June 4 and June 19, 2019, 10:00 am -11:00 am in the Grand Cayman Conference Room NE49-3100. Register for either session in Atlas. If you are unable to attend a workshop, online training will be available in Atlas.
A PDF of the workshop is also available online, along with the accompanying Quick Reference Guide.
 
Please contact VPF Financial Accounting and Reporting at vpf-cost-objects@mit.edu if you have any questions about the year-end closing process.