Event Planning and Travel Contracts - Don't Go it Alone
Publication Date
9/1/2020
As some DLCs are planning for and booking facilities for events in 2021, VPF strongly suggests checking in with Jessica Tam, Strategic Sourcing Analyst for travel and hospitality, before you move forward with a deposit or contract for travel, guest rooms, event space, or catering, as event planning has taken on a new level of complexity in the COVID era.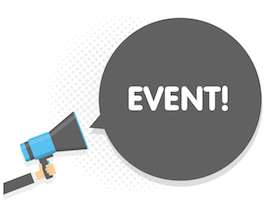 When MIT and the Commonwealth announced travel restrictions and limitations on gatherings due to the pandemic in March, VPF's Strategic Sourcing and Contracts teams were able to help obtain refunds on deposits and waivers for cancellation penalties for many Institute-wide and departmental events planned for March-August of 2020. No one who was planning events for the spring and summer of 2020 could have foreseen our campus shut down, our commencement and reunions move online, and travel for MIT business come to a sudden halt.
Today, there is some level of known risk that events may be canceled, and new contracts may be more complex and require a more robust negotiation. Strategic Sourcing and Contracts can advocate for you, and protect MIT's and your department's interests, especially during this time of continued uncertainty in the travel and event space.
VPF also reminds event planners that individual department representatives do not have financial or signatory authority to sign a contract. All contracts should be reviewed by VPF. If you are working with Jessica, she will ensure your contract is reviewed by the appropriate VPF contact for an authorized signature. If you already have a contract in the works, you should process it through Buy-to-Pay (B2P), so that it can be routed for review, signature, and payment.
Contact Strategic Sourcing's Jessica Tam at 617-253-2756 with questions on sourcing and booking travel, hotel or event space, and catering.