Don't Forget to Opt in or Opt out of the New Travel Card Agreement
Publication Date
12/20/2016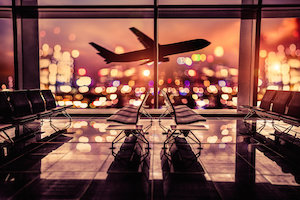 VPF recently announced a new policy for expense reporting requirements for the MIT Travel Card. This announcement was followed by an email from Kathleen McGrath, Assistant Director of Travel and Procurement Operations at VPF, with instructions on how to opt in or out of a new cardholder agreement, and a customized link to sign your agreement.
 
All cardholders have until December 30, 2016, to decide to opt in or opt out of the new Cardholder Agreement. By agreeing to new terms and opting in, cardholders can continue to use their cards without interruption. If cardholders opt out, they will need to pay for travel expenses with their own funds and then file reports for reimbursement. Please refer to the email of November 29 from Kathleen McGrath for your customized link. If you deleted or lost track of this email, please contact Paul Andersen at 253-2753.
 
VPF Travel and Card Services staff are on hand to help travelers file outstanding travel expense reports and to answer questions about the implementation of this new policy. Please reach out to the VPF Travel and Card Services team at 617-253-8366, and check out the new Travel Card Expense Reporting Policy FAQ.