Buy-to-Pay (B2P): The Rollout Continues!
Publication Date
1/30/2017
The Buy-to-Pay (B2P) rollout is well underway, with 47 DLCs using the new system and more coming on board every week.
 
B2P, a central portal for buying and paying at MIT, brings a modern online shopping experience to the Institute. B2P streamlines the entire purchasing experience through searchable catalogs and fully electronic workflow for requisition, purchase order, and invoice approval.
 
Community members already using the system say highlights include:
Visibility into requisition status and approval chain
Electronic invoice approval—no more paper and red stamps!
Mobile app for on-the-go requisition and invoice approval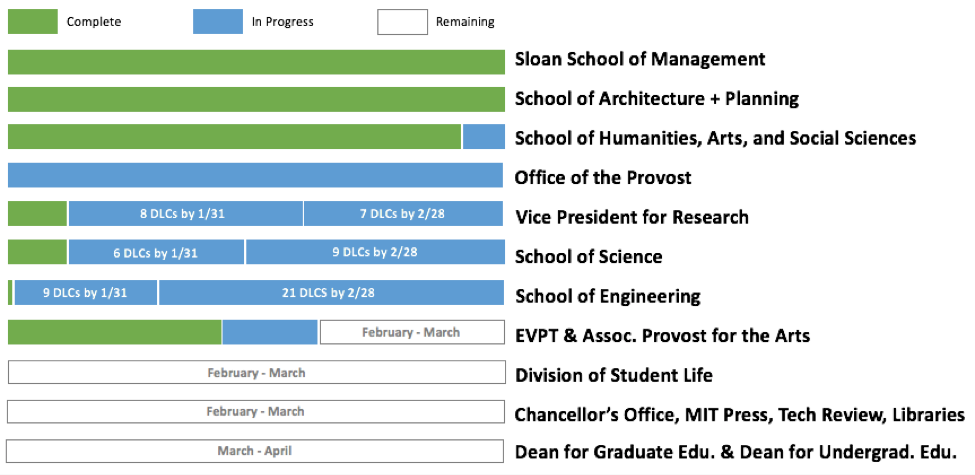 With three schools now purchasing through B2P, the rollout is on track for completion in April 2017.
The project team is working closely with departments to prepare for the transition and offer training. A dedicated B2P Contact Center is available for support, at 617-253-7000 or b2p@mit.edu. Those already using the system can visit b2ptrain.mit.edu/training to view online quickcards and videos—or stop by a weekly drop-in session held every Wednesday from 10 to 11 a.m. in the Little Cayman Conference Room, NE49-3098. Supplementing formal training classes available for sign-up on Atlas, drop-in sessions are an opportunity to receive in-person assistance with tasks in the B2P system.
 
Questions or feedback about the B2P system or project rollout? Don't hesitate to reach out to the team at b2p@mit.edu or 617-253-7000.