A New Tool for Travel Expense Reporting
Publication Date
9/20/2017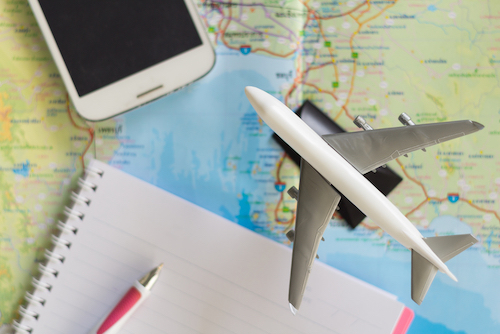 Ask any business traveler to name the three worst things about business travel, and the answer is likely to be "receipts, receipts, receipts." These pesky but essential pieces of paper need to be kept, found, and uncrumpled in order to complete a travel expense report.
 
On September 29, VPF Travel will introduce ExpenseIt, a new mobile feature in Concur, MIT's online expense reporting tool, which will make expense reporting easier. Travelers can simply take photos of receipts and upload them, and ExpenseIt will automatically populate receipts and create entries in an expense report for you. Using optical character recognition technology, ExpenseIt captures information from your receipts, and categorizes and itemizes expenses from them into an expense report. By uploading receipts to ExpenseIt, major details of your travel expense report are already done, and you won't need to reenter data manually. 
 
ExpenseIt is especially useful for hotel receipts, as it analyzes your hotel bill line-by-line, and categorizes expenses—from room fees/taxes to meals and parking—and then matches them with the transactions on your MIT Travel Card.
 
Here's what you need to get started:
Download the ExpenseIt Pro app from the Apple/iTunes app store or Google Play for Android.
Launch the app from your mobile device.
The first time you use it you will be prompted to provide your Concur login credentials.
Once your credentials are validated you can start using ExpenseIt.
Use the camera feature in the ExpenseIt app to take photos of receipts.
Review, edit, and then hit "export" to add each receipt to your travel expense report.
See these online demos Introduction to ExpenseIt, and ExpenseIt—How it Works from Concur for more information.
 
This new service is not required but offered as a convenience to MIT travelers. DLCs should continue to retain paper receipts as backup, as detailed in the Financial Record Retention policy.
 
VPF Travel staff will be on hand at the upcoming Collaborating for MIT's Future Poster Session to present a collection of travel tools to make your journey easier, including ExpenseIt. Stop by and visit on October 13.